Mom who threw baby booked for murder
Oct 28, 2010
http://timesofindia.indiatimes.com/city/mumbai/Mom-who-threw-baby-booked-for-murder/articleshow/6825205.cms
MUMBAI: An hour after the police pressed murder charges against
Deepika Parmar (26), accused of flinging her girl child to death from a bathroom window in KEM Hospital
, Deepika looked indifferent to the scores of prying eyes as she sat in the corridor of the city's busiest hospital guarded by a woman constable. Earlier, she had only been charged with abandoning a baby in an infectious environment.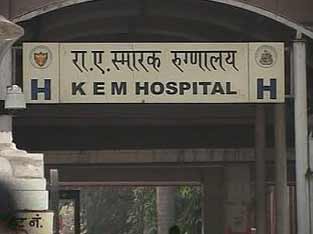 Bhoiwada police officials on Wednesday confirmed that she has been booked for murder. The intention behind the act, though, is still hazy. "Her statement says that she was fed up of seeing her child suffer so much," said Vikram Patil, senior inspector of Bhoiwada police station. He said that the possibility of female infanticide was still being probed though it "seemed unlikely".
Deepika's distraught father-in-law Chandulal said financial hardship could have driven her to throw the baby and not any dislike for a girl child. "We wanted a girl as much as a boy. The baby was like our ghar ka lakshmi ," he said. minutes after finishing the final rites of his grandchild. He recollected how He said that the couple had a girl child about five years, but she succumbed to a congenital heart defect within four days of birth. " She had a hole in her heart. Though her chances of survival were bleak, we admitted her to the Nair Hospital and did everything possible to save her," he said. The Parmars also had a boy a few years back but he too did not survive for more than a day.
Interestingly, after lot of probing, Chandulal did admit that Deepika suffered from bouts of 'unexplained anger' at times. "We never took it seriously as there was nothing unusual," he said. as there was nothing unusual," he said. His daughter-in-law apparently did not show any signs of depression or change in behaviour during pregnancy or post delivery. But, questions on why she could have possibly done it drew blank answers. "We haven't spoken much after the incident. She has been crying constantly and has refused to eat anything since yesterday," he said. Nurses too said Deepika was not breastfeeding the boy child as she was not lactating. "She also has a sleep disorder," a nurse said
The family is also worried about the financial burden. "So far, we have borrowed more than Rs 1.5 lakh from our friends and neighbours. We were planning to mortgage our house in Dahisar to fund the treatment of my two grandchildren," he said. The family had spent around Rs 10,000 per day to treat the premature twins in a private nursing home in Borivli after their breathing problems persisted.
Deepika's husband Manish was in the dark about why she committed the act. A family member said that Manish was so scared of the police and the ensuing legal action on his wife that he had run away to Surat on Tuesday night. "He came back only when the police threatened to arrest his parents," a relative said
A team of psychiatrists from the hospital who evaluated Deepika remained dissatisfied with her answers. "She drew a blank whenever we questioned her about the incident and insisted that she remembered nothing about throwing any baby," said head of psychological medicine Dr Shubhangi Parkar.
Her neighbours at Shetty Chawl in Dahisar (east) said that the Parmars did not socialize much. "They were blessed with twins after five long years," said Sunanda Shetty, owner of Shetty Chawl, where the couple lives.